Some 17.000 islands make up the Indonesian archipelago, a broken patchwork of rain forest and volcanoes, tropical beaches and near-forgotten names: Sulawesi, the spices islands. Populated by more than 207 million people, Indonesia is the world's fourth largest country and home to mankind's last remaining frontiers.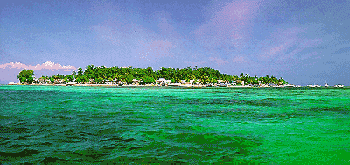 "Unity in Diversity" is the national motto of Indonesia, as there are over 360 separate ethnic groups, all with their own traditions. Remarkably these very diverse groups of people pull together to make their nation strong and cohesive. Indonesians are very proud of their country and heritage.

Their country spans from the western most island of Sumatra, all the way to the eastern most province of Irian Jaya on the island of New Guinea. Many individuals do not realized that Indonesia actually comprises more area on the globe than the United States.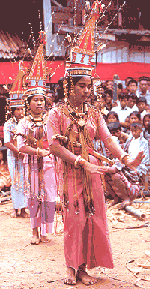 These many islands straddle the equator and offer some of the most compelling landscapes available to a voyager. Lowland swamps, immense volcanoes and crater lakes, vibrant waterfalls, tropical rain forests, terraced rice paddies, as well as exotic flora and fauna all add to the natural beauty found there. The main islands include Sumatra, Java, Bali, Lombok, Nusa Tenggara (which includes famous Komodo), Sulawesi, Kalimantan, the Moluccas and Irian Jaya.

Water sports are always an option in Indonesia and include river rafting, scuba diving, surfing, kayaking, snorkeling and more. There are also exciting one-of-a-kind opportunities, such as witnessing Komodo Dragons-the world's largest lizard; or visiting a traditional Balinese spiritual healer. Remember, Indonesia?s magic awaits your visit.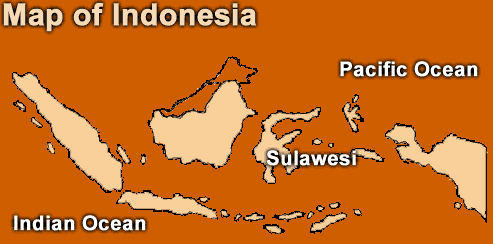 Entry Formalities
All visitors to Indonesia must be in possession of a national passport valid for at least six months when entering the country. A 30 - day tourist visa is obtainable form any Indonesia Diplomatic or Consular mission, and may be used any time within 6 months of issue, good for one entry only. Visa - free entry for a maximum of 2 months with a confirmed onward passage is permitted for nationals of certain countries. Please check with nearest consulate. A special permit is required to visit the provinces of Irian Jaya.

Health
A valid International certificate of vaccination against smallpox, and inoculation against cholera and yellow fever is required only for travelers arriving from infected areas. It is recommended for passengers to equip themselves with tables for stomach upsets, such as vomiting and diarrhea and to avoid drinking unboiled water or ice from wayside stalls, while traveling. Antiseptic creams and insect repellents are useful, also antibiotics for infection, particularly respiratory infections. Common sense should be used when eating out. Please check with doctors for details of anti Malaria or other requirements.

Climate
Indonesia has only 2 seasons, the wet season from November to April and the dry from May to October. A tropical country, it is always warm in the lowlands or coastal areas, with temperatures ranging from 35 C to 27 C, dropping to 15 C or below in the highlands. Evenings in the warm areas are cooled by pleasant breezes, and in the mountain areas can quite cold.



Clothing
Dress is normally casual and lights for the hot humid areas. A long casual and light for the hot humid areas. A long-sleeved shirt is fine for evening wear, and for ladies a simple frock. Jacket is recommended when visiting mountain areas. Please observe local customs regarding dress.

Currency
Local Indonesian currency is known as Rupiah. There are no restrictions on the amount of foreign currency which can be brought into or taken out of the country, with Indonesia being a free money market. Most foreign currencies and travelers cheques are easily changed. Larger hotels have banks or money changers in their arcades. Money changers and banks are easily found in major tourist areas. Credit cards are not widely accepted, except in first class hotels and some major souvenir shops. Cards most accepted are American Express, Visa, Bank card, and Diners.

Airport Tax
An airport tax is charged for International departure, domestic departure an varies from island o island.



Links for more Information about Indonesia
---

indonesia, indonesie, indonesien, sulawesi, sulawesie, caraka, holiday, vacation, vakantie, ferien, asia, far east, coral sea reef, dolphins, whales, mountains, water, beautiful women, tropical islands, rupiah, archipelago, rainforest, beaches, indonesie, indonesien, celebes, makassar, java, bali, sumatra, borneo, jakarta, molukken, timor


M A K E R E S E R V A T I O N S & M A I L





Caraka Travelindo
Jl. Samalona No. 12
Makassar 90174
South Sulawesi - Indonesia
tel. +62 411 - 3618877
fax +62 411 - 3618889
e-mail trvlindo@indosat.net.id